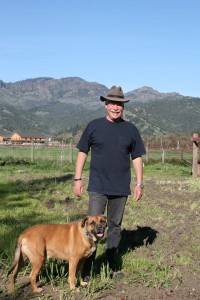 It is with sadness that we report that Michael C. Ruppert, the first person to alert many of us to the official lies about the attacks of 9/11, ended his life, by his own hand, on April 13, 2014.
A brilliant and passionate man, Michael was dedicated to truth, integrity, and waking up–waking up all of us to many of the dark issues we deal with in today's world, as well as waking up spiritually.
Please take some time to look at some of the tributes below, and honor his life in whatever way is right for you.
If you want to join in a celebration of his life, see an invitation from Carolyn Baker in the fifth item of the list below.
1) To read the facts about Michael's death, see http://cherispeak.wordpress.com/.
2) For many tributes to Michael, see http://www.resilience.org/stories/2014-04-16/in-memoriam-michael-c-ruppert.
At this site, Abby Martin (Breaking the Set, RT – via YouTube) offers a very moving tribute to her dear friend Mike, highlighting his career from exposing CIA drug trafficking in Los Angeles, to his groundbreaking work exposing 9/11, to his research on Peak Energy.
3) For an interview with his longtime friend Carolyn Baker, Ph.D., and with Fran Shure, and Leila Selk on Pam Senzee's Satyagraha Radio, see http://noliesradio.org/archives/81059.
(Interview begins after Michael's words at 14:29 minutes; Carolyn's interview begins at about 50:00 minutes.)
If you are one of the folks who struggle with despair or depression, these interviews may have helpful information.
At this site are many links to Michael's prolific and varied works.
4) For a tribute to Michael Ruppert from Carolyn Baker, with some comments from his good friend, former congresswoman Cynthia McKinney (at 17 minutes), and from caller Barbara Honegger (at 40 minutes) see http://lifeboathour.podbean.com/2014/04/20/lifeboat-hour-honoring-michael-c-ruppert-42014/.
Most of the text from Mike's biography that Carolyn reads in this tribute can be found below.
5) Invitation: Sign up for an online celebration of Mike's life, hosted by Carolyn Baker, who will take over Mike's radio show, The Lifeboat Hour. Registration is required; link to sign up for this online celebration is in the first sentence:
http://www.carolynbaker.net/2014/04/20/a-free-virtual-online-memorial-celebration-of-the-life-of-michael-c-ruppert-may-8-2014/#comment-18554
Michael Ruppert
Former Host of The Lifeboat Hour
Sundays at 9pm (ET)/6pm (PT)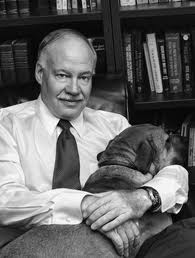 Michael C. Ruppert was uniquely qualified to write and speak about energy issues, corruption, politics and economics long before Bluemark Films' 2009 documentary "Collapse" became a critically acclaimed, worldwide sensation heralded by critics all over the world and about which film critic Roger Ebert wrote, "My bullshit detector never moved off zero… Above all else see "Collapse." That film has now been viewed more than six million times around the world.
The film's companion book, upon which the film was based, "Confronting Collapse" has shocked politicians, economists, academics and everyday people with its simple clarity, and bluntly accurate (if stark) assessment of where the human race stands at the end of the Age of Oil. Michael's longtime readers are not surprised. Mike has an unprecedented track record as an investigative journalist, accurate energy-related, economic, military, and geopolitical analysis and prediction, which has been established over decades, both in his former newsletter "From The Wilderness" (FTW), and in his first book, "Crossing the Rubicon: The Decline of the American Empire at the End of the Age of Oil" (New Society, 2004).
FTW, which ceased operations in late 2006, archived more original reporting on Peak Oil and related topics than any other publication at the time. It also produced some of the hardest-hitting investigative journalism of the Clinton and Bush-Cheney eras.
FTW subscribers included major decision makers, members of Congress and mainstream media. Mike has lectured in eight countries and at more than 20 universities. Mike has addressed California's prestigious Commonwealth Club and given more than 200 radio and TV interviews as well as appearing in more than 15 independent films.  "Crossing the Rubicon" is in the Harvard Business School and many other university libraries. The startling accuracy of the predictions he made in that book and in FTW prompted a 2008 surge in its popularity among the people who keep America running as the economic crash which Mike had predicted for so many years became real.
Mike was born an only child in Washington, D.C., into a family with deep connections to the U.S. intelligence community. Mike graduated from UCLA in 1973 with honors in Political Science. He interned for L.A.'s Chief of Police and was groomed by officers with connections to the CIA. After graduating in June 1973 Mike graduated from the LAPD Academy as Valedictorian. He was assigned to South Central L.A. where he earned near-perfect evaluations and many commendations for investigation, bravery and attention to duty.
Mike resigned from the LAPD in late 1978 after receiving death threats for refusing to participate in operations involving CIA drug smuggling into the U.S. As a whistleblower, Mike spent years in his own wilderness before revelations and government documents confirmed his allegations. He came into the public spotlight after a 1996 confrontation with then CIA Director John Deutch. Many credited Mike's fearless performance on live TV with costing Deutch what was considered to be a guaranteed appointment as Secretary of Defense.
In May of 2006, after being contacted by Mary Tillman, mother of pro-football star turned Army Ranger Pat Tillman, Mike and his Military Affairs Editor, Stan Goff (US Army Special Forces, retired), spent days analyzing and decoding 2,000 pages of Army records. The  AP, Washington Post and L.A. Times (among others) stories which broke the Tillman case open in August and September were virtual cut and pastes of FTW's original copyrighted series from June of 2006. Every congressional handout which forced eventual hearings was from FTW. Nine officers, including three generals, were disciplined and the sudden resignation of Secretary of Defense Donald Rumsfeld was a result of the FTW series.
In 2010 Mike founded Collapse Network, intended to concentrate essential news stories and facilitate relocalization. "Relocalization," says Ruppert, "is the only hope we have to build lifeboats that can save as many lives as possible as human industrial civilization comes to an end and as a new and uncertain era with unforeseen challenges leaves us asking not what kind of a world we can save, but what will be left to pass on to future generations." In the spring of 2012 – after multiple "points of no return" were crossed, including climatological, environmental, social, economic, and military, Mike "fired" himself from the Collapsenet, giving the company to the staff who had worked to build it. He realized that in the official and accepted world none of these problems would ever be solved using the tools, approaches and concepts that the world accepts.
In August of 2012 Mike relocated from lush Sonoma County, California, to the remote San Luis Valley at 8,000 feet in the Colorado Rockies to pursue spiritual awareness and solutions while keeping a close eye on the increasingly irrational behavior of homo sapiens, the climate, the unweaving of industrial civilization, the extinction of 200 species a day as theme music for the birth of a new age of human existence.
As a singer/songwriter Mike has co-written and sung many songs with the band New White Trash. With band mates Doug Lewis and Kristen Vigard (the original Broadway Annie)  New White Trash is currently finishing its second album "Inner Reach," scheduled for release in the summer of 2013. His specially selected music is an essential feature of every show.