This Saturday, August 19! (7 PM EDT, 6 PM CDT, 5 PM MDT, 4 PM PDT )
Colorado 9/11 Truth cordially invites you to attend a Zoom group interview with authors Richard Johns, Tony Szamboti, and four others who were involved in a five-year ethics case that ended last week.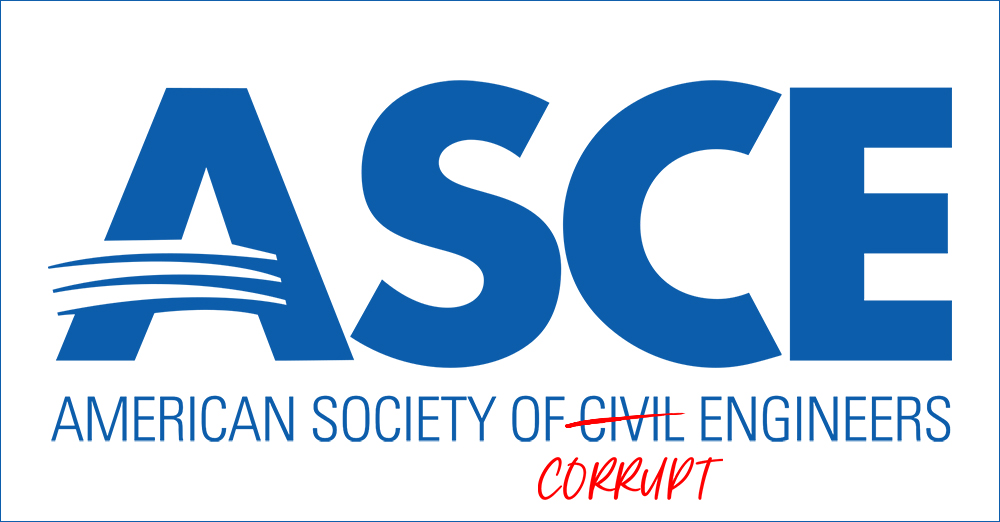 You will learn about a shocking saga of obfuscation by the ASCE, which has contributed to the 9/11 coverup. The following six panelists will discuss this ethics case:
Richard Johns (author)
Tony Szamboti (author)
Scott Grainger (ASCE member co-signer)
Frank Stratton (ASCE member co-signer)
Seth McVey (ASCE member co-signer)
Ted Walter (representative and author of complaint)
The Zoom link is below this short description:
Authors Richard Johns and Tony Szamboti battled for more than a decade to have their "discussion paper" published in the ASCE's Journal of Engineering Mechanics.
Their paper was a direct response to and critique of an earlier paper published in the same journal, in January 2011, on the Twin Towers' destruction by Jia-Liang Le and Zdeněk Bažant. Nevertheless, the editors — both of whom had major conflicts of interest in relation to the paper being critiqued — rejected Johns and Szamboti's paper as "out of scope."
Nearly five years after Johns and Szamboti filed an ethics complaint against the Journal's editors, the ASCE's Executive Committee last week voted unanimously to dismiss their complaint.
Tune in tomorrow for a live group interview with these panelists, and listen to this epic story of massive corruption in service of the 9/11 cover-up (Note that there will be no Q&A). The interview is sponsored by the International Center of 9/11 Justice (ic911.org). Fran Shure, longtime Colorado-based 9/11 truth activist, will moderate.
Be prepared for your jaw to drop when you see how obviously and egregiously the journal editors violated the ASCE Code of Ethics and how decision makers at ASCE refused to hold them accountable every step of the way — thus preventing Johns and Szamboti's paper from finally being published.
Important documents pertaining to this case:
Read the statement to the ASCE ExCom

Attachments to the Statement:

(1) Letter to Editor Ulm
(2) Final Ulm Rejection
(3) Amended Ethics Complaint
Make a donation to Colorado 9/11 Truth!
Colorado 9/11 Truth exists only with your support. Your donation of any amount keeps us active. Visit the donation page on our website here.
Like us on Facebook!
Check out our Facebook page here for current 9/11 information, news, and events.