This event occurred on Saturday, March 19, 2022. You may now watch the presentations, as well as the films shown during the breaks, here. 
Enjoy!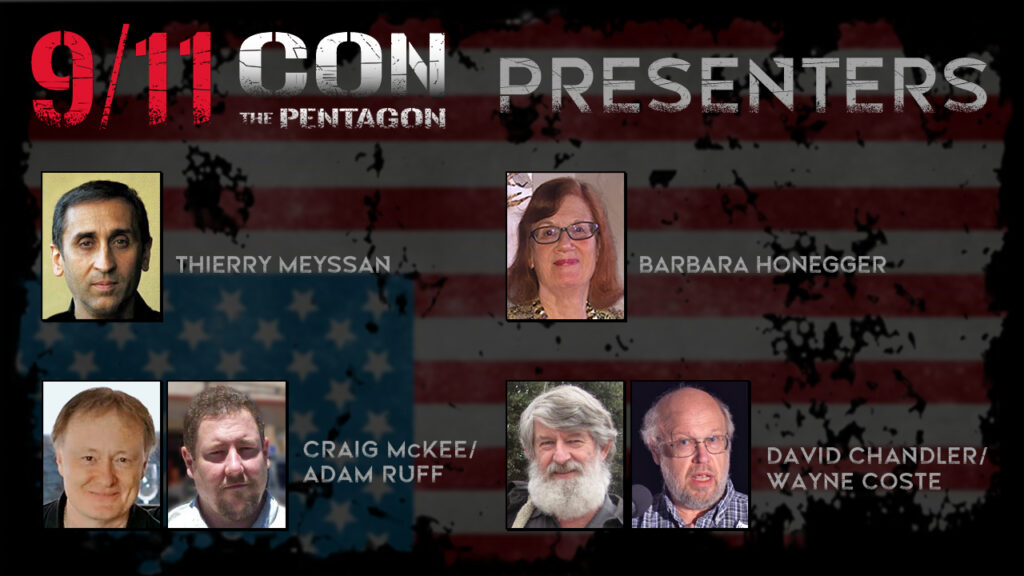 Theory A by Barbara Honegger: Multiple explosions from pre-placed explosives, not due to a plane impact.

Theory B by Thierry Meyssan: A missile struck the Pentagon.

Theory C by Craig Mckee and Adam Ruff: No 757 hit the Pentagon on 9/11.

Theory D by David Chandler and Wayne Coste: A plane with the dimensions of a Boeing 757 impacted the Pentagon.
9/11CON – The Pentagon is a fundraiser for the upcoming 9/11 Truth Film Series: 9/11: Crime Scene to Courtroom. See details here.
Make a Donation to Colorado 9/11 Truth!
Colorado 9/11 Truth exists only with your support. Your donation of any amount keeps us active. Visit the donation page on our website here.
Like us on Facebook
Check out our Facebook page here for current 9/11 information, news, and events.