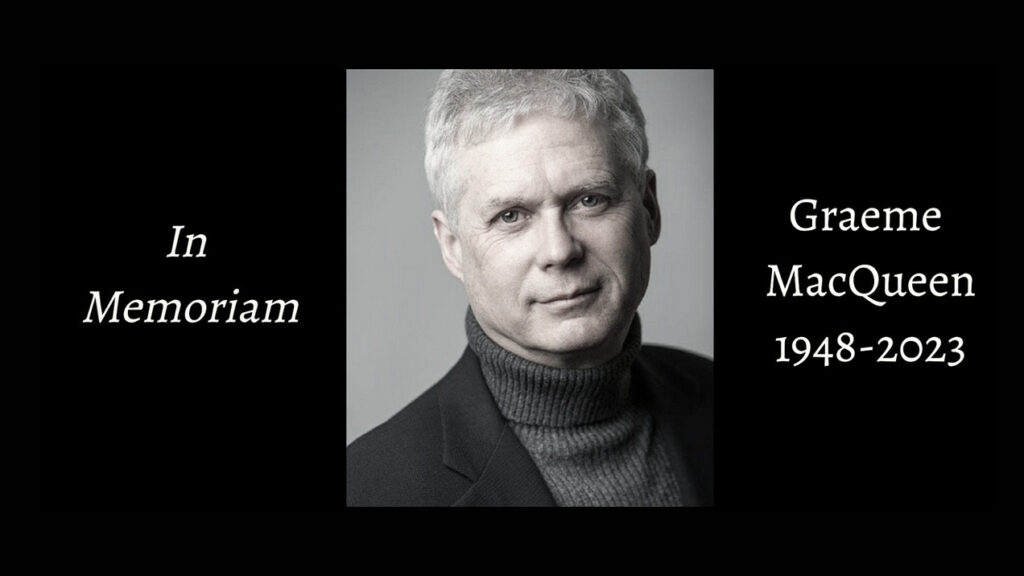 The Lawyers Committee for 9/11 Inquiry (LC) invites you to join us and 9/11 Truth co-sponsors nationwide for an online memorial in honor of our beloved Graeme MacQueen on Saturday, June 24th from 4:00 to 5:30 p.m. Eastern Daylight Time (EDT).

Co-sponsoring the Event are the Colorado, Boston, Connecticut, Washington D.C., Massachusetts, Miami FL, Monterey CA and European 9/11 Truth Groups; the 9/11 and Other Deep State Teleconference; the newly launched International Center for 9/11 Justice; the 9/11 War Room and The Lawyers' Committee for 9/11 Inquiry, Inc. (LC).  Gene Laratonda of the 9/11 War Room will be hosting the Zoom and the link to join the online Memorial is as follows:911warroom.com/zoom/Following a welcome by the LC and scheduled special testimonials by Elizabeth Woodworth, Barrie Zwicker and Ted Walter we'll open the mic to attendees. The event will be recorded and the link to the archived video will be posted and available. 
We look forward to sharing our most valued memories of Graeme, Barbara Honegger, LC Chairman of the Board of Directors
Jane Clark, Attorney, LC Executive Director
Remembering Graeme MacQueen – by Kevin Ryan digwithin.net/2023/04/26/remembering-graeme-macqueen/ Interview with Graeme by Richard Gage rumble.com/vqihom
Make a Donation to Colorado 9/11 Truth!
Colorado 9/11 Truth exists only with your support. Your donation of any amount keeps us active. Visit the donation page on our website here.
Like us on Facebook!
Check out our Facebook page here for current 9/11 information, news, and events.