September 11, 2001 is a date forever etched in our collective memory. No one can forget what happened on that fateful day: the horrific attacks, the innocent people who died when the towers collapsed; the bravery and heroic sacrifices of rescue workers and service men and women; and, not in the least, the death, destruction, and consequences of the morally and legally unjustified wars that ensued.
But as we remember, it is our responsibility as citizens to question our government and demand answers that would explain what really happened as well as how 9/11 was used to take us to war. Are you able to say that the official story gives you an objective understanding of what happened that day? Are you satisfied with the 9/11 Commission Report that left out any reference to the collapse of WTC 7, which was not hit by a plane and fell systematically at freefall speed? And what about those glaring contradictions and inconsistencies in the government's story and the blind endorsement of the official explanation by the mainstream media?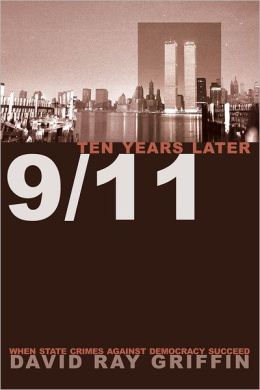 I, like many Americans, am a skeptic—not a lunatic, a nutcase, or a conspiracy theorist. And I am thankful to David Ray Griffin whose extraordinarily well-reasoned and meticulously researched books continue to demolish the official account and demand a thorough, independent investigation. His just released book 9/11 Ten Years Later is a must-read, albeit a painfully disturbing one, for anyone in support of a full, rigorous inquiry, without which many questions shall remain unanswerable.
Michel Moushabeck
Publisher
9/11 Ten Years Later: When State Crimes Against Democracy Succeed
by David Ray Griffin