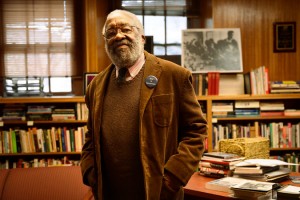 As a tribute to the late Dr. Vincent Gorden Harding, this month Colorado 9/11 Truth will screen "9/11 and Nationalistic Faith,"  a lecture delivered by Dr. David Ray Griffin at the Iliff School of Theology in Denver.
A good friend of the Martin Luther King family, Dr. Harding was also beloved by many in our nation due to his spiritually based service to humanity as a champion of peace, justice, and equality.  Dr. Harding showed his fortitude, integrity, and understanding of Dr. King when he wrote the famous "Beyond Vietnam: A Time to Break Silence" speech delivered by King at Riverside Church in Manhattan on April 4, 1967.
Dr. Harding once again had the courage to break silence by inviting Dr. Griffin to deliver a lecture on 9/11–an issue arguably more troubling in our time than the Vietnam war was in the 1960s.
One of the linking factors is that the Vietnam war and the 9/11 wars were justified by a false flag operation.
Dr. Harding encouraged us to keep up the good work on 9/11. We will miss you, Vincent! Thank you for your strong vision and your work toward a "beloved community."
DENVER
Friday, August 15, 7:00 – 9:30 PM
Hooked on Colfax Coffee, 3213 E. Colfax Ave., Denver
BOULDER
Wednesday, August 27, 6:00 – 8:30 PM
Note: Location to be determined.
GRAND JUNCTION
Monthly meetings canceled until further notice.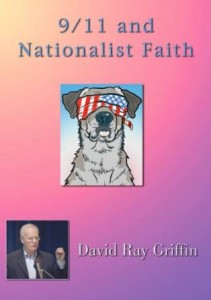 Video:  9/11 and Nationalistic Faith (87 minutes)
Dr. Griffin shows that the greatest obstacle to seeing the truth–that 9/11 was an inside job–is not the lack of evidence, but what can be called "nationalistic faith"–the belief that America is the "exceptional nation," whose leaders never deliberately do anything truly evil, at least not to their own citizens.
Bio: David Ray Griffin is Emeritus Professor of Philosophy of Religion and Theology at the Claremont School of Theology, and has published over 30 books and 150 articles. His 9/11 books have been endorsed by intelligence officials Robert Baer, Ray McGovern, and William Christison, by theologian William Sloan Coffin, and by Richard Falk, Paul Craig Roberts, and Howard Zinn.
We hope you will join us!
______________________________________
DENVER
Mark your calendars!  Colorado 9/11 Truth Video and Action Meetings are held on the 3rd Friday of each month in Denver.
When:  Friday, August 15, 2014, 7:00 – 9:30 PM
Where:  Hooked on Colfax Coffee-Books-Community, 3213 E. Colfax Ave., Denver  (303-398-2665) (1/2 mile west of Colorado Blvd., between Adams and Steele, on north side of Colfax)  (Map)
Please observe the parking signs: Steele St., 16th Ave., and Colfax Ave. usually have available parking spaces.
*Admission is free, donations are welcome, and buy a beverage from Hooked on Colfax to support them*
Meeting Timeline:
7:00 – 7:15 pm  Announcements
7:15 – 8:45 pm  Film
8:45 – 9:30 pm  Discussion
________________________________________
BOULDER
Mark your calendars!  Colorado 9/11 Truth Video and Action Meetings are held on the 4th Wednesday of each month in Boulder.
When:  Wednesday, August 27, 2014, 6:00 – 8:30 PM
Where:  Location to be determined.
*Admission is free, donations are welcome*
Meeting Timeline:
6:00 – 6:15 pm  Announcements
6:15 – 7:45 pm  Film
7:45 – 8:30 pm  Discussion
________________________________________
GRAND JUNCTION
PLEASE NOTE:  Meetings canceled until further notice.
The campaign for 9/11 Truth took a great leap forward 9:20 AM on August 1, 2014, as a major crack opened in the mainstream corporate media:  Richard Gage, AIA – the founder of Architects and Engineers for 9/11 Truth – presented evidence of the controlled demolition of World Trade Center Buildings 1, 2 and 7 on a nationally televised C-SPAN program!
Please share this unexpected development with your friends and contacts–this is a first-rate opportunity to be the media as we work for a more truthful and transparent world!
This CSPAN 40-minute interview with Richard Gage, AIA, challenging the official NIST/US government explanation for what caused the destruction of the three World Trade Center buildings can also be seen at
http://www.c-span.org/video/?320748-5/washington-journal-architects-engineers-911-truth; 
https://www.youtube.com/watch?v=2zY9HfwzGPg; and here with an article
http://www.ae911truth.org/en/news-section/41-articles/907-c-span-interviews-determined-ae911truth-founder.html.
From these sites you can share this breakthrough via your favorite social media!
In the interview, Mr. Gage explained that the 2,200 licensed architects and engineers of AE9/11Truth are focused on pressing for a valid investigation 0f 9/11/01, based on the science of the event, rather than on pointing fingers. He encouraged viewers to visit the www.ae911truth.org website and watch the landmark 2008 evidentiary video Blueprint For Truth. This video applies the scientific method to uncover conclusive evidence beyond a reasonable doubt, for controlled demolition of the Twin Towers and World Trade Center Building 7.
From the same website, the one hour version of the more recent AE9/11Truth documentary Experts Speak Out can be viewed. This excellent film was seen by over one million people on pbs.org during the 2012 9/11 anniversary, and for weeks, it was in the top eight "most shared" and "most watched" video on pbs.org.–showing that when the media cracks open, people are indeed interested in learning more about this issue.
Below is the information for our July 2014 meetings. We
hope you will join us!
DENVER
Friday, July 18, 7:00 – 9:30 PM
Hooked on Colfax Coffee, 3213 E. Colfax Ave., Denver
BOULDER
Wednesday, July 23, 6:00 – 8:30 PM
Note: Meeting venue to be determined.
 
GRAND JUNCTION
No meeting this month.
Video:  One Peace at a Time (83 minutes)
This film, like so many we show, documents some hard realities of our messed-up world. Unlike many of the films we view monthly, however, this film shows inspiring actions that are remedying grim situations. Yes, we sometimes need to leave a meeting feeling inspired and uplifted!
With music from Bob Dylan, Cat Stevens, Ben Harper, Jack Johnson, and Willie Nelson, we follow activist, author, and actor Turk Pipkin on a journey through 20 countries, focusing on solutions to the problems of abandoned children in India, family planning in Thailand, water projects in Ethiopia, and housing projects globally, to name only a few of the creative solutions in One Peace at a Time.
Read the rest of this entry »
Below is the information for our June 2014 meetings. We hope you will join us!

DENVER
Friday, June 20, 7:00 – 9:30 PM
Hooked on Colfax Coffee, 3213 E. Colfax Ave., Denver
BOULDER
Wednesday, June 25, 6:00 – 8:30 PM
CU Boulder Campus, Math Building, Room 350
GRAND JUNCTION
No meeting this month.
Video:  Why in the World Are They Spraying?
Geoengineering—specifically chemtrails—is a controversial area of investigation about which not all in the 9/11 Truth movement agree. Nevertheless, we feel there is enough evidence to justify our giving voice to the proponents of this area of research. If they are correct in their assessment, then geoengineering qualifies as one more State Crime Against Democracy (SCAD), with potentially dire effects for humanity's future.This month, therefore, we will screen Why in the World Are They Spraying? (73 minutes), an award-winning, investigative documentary into several potential hidden agendas associated with chemtrail/geo-engineering programs. In this film we will learn how aerosols being sprayed into the stratosphere are possibly used in conjunction with other technologies for weather modification purposes.As always, we welcome those who have differing facts or evidence.The film covers:
How geoengineering can be used to control weather.
What industries and financial markets could potentially benefit from geoengineering programs.
How weather control would benefit the military.
Experimental weather and atmospheric testing programs.
The environmental and human health implications of geoengineering programs, and how they could affect the future of humanity.
Whether or not you can join us, you will likely find quite enticing the links provided below the meeting details.
Read the rest of this entry »
Please note: This month, Boulder will offer a live presentation on global warming by Dr. Marty Walter, whereas Denver will screen the film 9/11 in the Academic Community. Please join us for both!There will be no meeting in Grand Junction this month.
BOULDER MEETING
Wednesday, May 28, 6:00 – 8:30 PM
CU-Boulder Mathematics Building, Room 350
As we know, the issue of climate change is highly politicized and creates strong emotional reactions, similar to the topic of 9/11. This month, we have the opportunity of hearing an in-person presentation from Professor Marty Walter of CU's Mathematics Department.
Basic Mathematics and Global Warming

In-person Presentation by Marty Walter, Ph.D.
Dr. Walter will discuss:
How Americans have been conned since at least the 1980s about global warming, in the same way the tobacco industry conned us about smoking (and by some of the same people).
Human-caused reasons for global warming, including burning carbon, industrial agriculture, etc.
Physical measurements such as those taken in Hawaii, Norway, and the oceans (ocean acidification).
Svante Arrhenius's Law (1896), the "law of gravity for global warming," which says the 400 ppmv (parts per million by volume) CO2 yields a one-percent increase in the heating effects of solar energy, which is never turned off.
A theorem on how and why a modest increase in temperature will likely lead to an immodest increase in extreme weather events such as tornadoes, floods, and droughts.
The Canadian tar sands and fracking as current issues.
Hubbert's Peak (peak oil), but also why there is likely enough fossil carbon left to burn to finish off complex society and, likely, most of humanity.
Reasons to go solar/wind/tides/algae bio/conservation, etc., even without global warming, and how relatively easy it would be to make a transition to a renewable energy economy.
Martin Walter has been a professor in the Department of Mathematics at the University of Colorado at Boulder since 1973. Dr. Walter is a Sloan, Woodrow Wilson, and National Science Foundation Fellow as well as a member of the American Mathematical Society and Mathematical Association of America. He has lectured on every continent except Antarctica.
In his book, Mathematics for the Environment, he mentioned on page 412 (with a plausibility argument) that the NSA is monitoring and storing all electronic information. This was several years before Edward Snowden confirmed it. Chapter One of his book is on climate change, and Chapter Two is on the basic mathematics of our financial system, and why 2008 will likely be repeated, only worse.
Read the rest of this entry »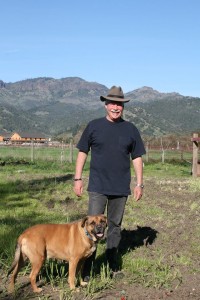 It is with sadness that we report that Michael C. Ruppert, the first person to alert many of us to the official lies about the attacks of 9/11, ended his life, by his own hand, on April 13, 2014.
A brilliant and passionate man, Michael was dedicated to truth, integrity, and waking up–waking up all of us to many of the dark issues we deal with in today's world, as well as waking up spiritually.
Please take some time to look at some of the tributes below, and honor his life in whatever way is right for you.
If you want to join in a celebration of his life, see an invitation from Carolyn Baker in the fifth item of the list below.
1) To read the facts about Michael's death, see http://cherispeak.wordpress.com/.
Read the rest of this entry »
This month marks the 46th anniversary of the assassination of Dr. Martin Luther King. To honor his life, we will screen the rarely seen documentary "Inside Story – Who Killed Martin Luther King?" (64 minutes). This film reveals much of the evidence that led up to and was uncovered in the landmark 1999 wrongful death civil lawsuit, King Family vs. Loyd Jowers and Other Unknown Co-conspirators.
Because of a virtual blackout by corporate-controlled media (only one local network news reporter attended the courtroom proceedings), most Americans are not aware of this historic trial, which lasted over four weeks and included testimonies from over 70 subpoenaed witnesses. The jury, after only one hour of deliberation, reached a unanimous guilty verdict, finding that Loyd Jowers, agents of the Memphis Police Department, the CIA, the FBI, and organized crime mafia kingpins had conspired to commit the murder of Dr. King.
Mrs. Coretta Scott King stated during a press conference following the trial, "The jury also affirmed overwhelming evidence that identified someone else, not James Earl Ray, as the shooter, and that Mr. Ray was set up to take the blame. I want to make it clear that my family has no interest in retribution. Instead, our sole concern has been that the full truth of the assassination has been revealed and adjudicated in a court of law…"
Attorney Dr. William Pepper, who represented the King family in that civil lawsuit, is also featured in this revealing documentary. He detailed the evidence and the wrongful death civil trial in his book, An Act of State: The Execution of Martin Luther King. Though breaking news, Pepper's book was not reviewed by the mainstream media.
This momentous court case should be widely known by Americans and taught in American public schools and universities, but sadly, most Americans remain uninformed about the truth of Dr. King's assassination.
Following the screening of the film in Denver, attorney Earl Staelin will give a short presentation on the court case and some details not covered in the film, followed by a Q and A and discussion.
Please join us this month as we screen this exceptional documentary, which exposes yet another piece of the bigger picture, and which also shines light on the machinations behind the numerous State Crimes Against Democracy.
If you are unable to attend this month's meeting, this documentary can be viewed on YouTube at:
Inside Story – Who Killed Martin Luther King
http://www.youtube.com/watch?v=se9iEP-TiT0
(1:03:54)
Our friends at NYC CAN have another initiative for this fall's New York City ballot—the "High-Rise Safety Initiative."
We believe this one will make it to the NYC ballot, but read for yourself the letter below from Richard Gage, AIA, to see why.
Importantly, two anonymous donors have pledged $50,000 to match every dollar donated to the High-Rise Safety Initiative between now and April 1st. This means every dollar you give is really worth two! But the matching donors will only contribute however much NYC CAN is able to raise.
Please donate online whatever you can afford!  If you prefer to donate by check or money order, make your check or money order out to "NYC Coalition for Accountability Now" and mail it to this address:
1 Penn Plaza
Suite 6293
New York, NY 10119
____________________________________________________

I just contributed $500 because I believe the High-Rise Safety Initiative represents our best opportunity yet to obtain a real investigation into the events that took my son's life. A little bit goes a long way when we are in this together.
In gratitude,
Bob McIlvaine
Read the rest of this entry »
Counter-Intelligence: Part 3 – The Strategy of Tension (55 minutes) is a
mind-opening look into the methodology and recent cases of false flag operations, psy-ops, and black-ops—all relevant to current events.
By independent filmmaker Scott Noble, this is the third part of the five-part series of films, Counter-Intelligence: Shining a Light on Black Operations. This series exposes the structure of the modern intelligence agency; the evolution of the CIA; plausible deniability; compartmentalization and "need-to-know"; dirty tricks; election tampering; assassination; NGO's and front companies; mercenary groups; the modern military-intelligence bureaucracy, including JSOC and NSA; The Panopticon; alliances with organized crime; the "war on drugs"; false flag operations; psywar; proxy war; death squads, torture and demonstrative violence; civilian casualties in modern war; the "grand chessboard"; Islamophobia; the Israeli factor; the degradation of the rule of law; the politics of "conspiracy theory"; the war on whistle-blowers; and the rise of drone warfare.
We will also screen a short news media coverage of 9/11 evidence from Architects and Engineers for 9/11 Truth.
Read the rest of this entry »
Dear Colorado Democrats, 
(Republicans and Libertarians: this information may be used by you as well at your caucuses.  Green Party members: Congratulations! The National Green Party already calls for a new 9/11 investigation!)
The Colorado Democratic Party (CDP) is the only state Democratic party in the U.S. that calls for a new 9/11 investigation in its platform. To keep it there, we must show our strong interest that it stay on the platform! To do this, we ask that you go to your precinct caucus this Tuesday, March 4, 2014, at 7:00 pm.
The Democrats hold precinct caucuses in Colorado this Tuesday, March 4th. To find your precinct, go to https://www.sos.state.co.us/voter-classic/secuVoterSearch.do?transactionType=voterSearch.
Here is the current 2012 CDP Platform plank that you can print and take with you to your caucus—take several copies (6 – 12), one for each caucus member.  It can also be found on the last page under the section "Investigations," found at  CDP 2012 Platform Final Proposal – 2012 04 14: 
Trust in our government and our democracy has been severely eroded in this new century as falsehoods have been spread to start unwarranted wars, torture has been condoned or ferreted away to foreign shores, the privacy of our own citizens has been invaded, and facts have been ignored or concealed regarding government involvement in and response to national crises. To restore transparency and confidence in our institutions and to honor the American ideal that "no one is above the law," we call for:
37. A truly independent Grand Jury and public investigation, with subpoena power and the power to grant immunity, into anomalies ignored by the 9/11 Commission.
38. An independent investigation, with subpoena power and the power to grant immunity, into the source of orders that resulted in torture, torture sites, rendition, illegal detention of nationals and immigrants, and related issues.
39. Reviews of the investigations into the illegal invasion of Iraq, Abramoff and other lobbyists, the response to Hurricane Katrina, Wall Street contribution to our recent economic collapse, and other major issues.
See document below and then please consider adding the words in blue for 2014:
37. A truly independent Grand Jury and public investigation, with subpoena power and the power to grant immunity, into anomalies ignored by the 9/11 Commission, NIST, and other governmental investigative agencies.
Read the rest of this entry »