Censorship Epidemic: Diagnosis and Cure




With Kevin Barrett of TruthJihad.com
Sunday, February 21, 2021
6:00 – 7:30 p.m. MST
(8:00 p.m. EST and 5:00 p.m. PST)
Mark your calendars!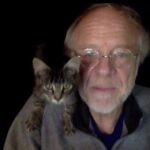 Kevin Barrett, PhD, will be our next Zoom presenter. Censorship has reached an all-time high in our society, so we look forward to Kevin's thoughts on this disquieting movement toward a more closed society. He is a passionate advocate for free speech and has recently written an article called  "Censorship Doesn't Just Lead to Violence–It IS Violence."
David Chandler will facilitate this virtual presentation followed by a Q & A.

Censorship Epidemic: Diagnosis and Cure
A note from Kevin Barrett:
Trump de-twitterized! RFK, Jr., banned from Facebook, YouTube, and now Instagram! 9/11 truth documentaries scrubbed! Hardly a day goes by without a famous name or alternative media outlet getting censored, "fact checked," deplatformed, demonetized, "canceled," or otherwise persecuted.What happened to free speech? I will revisit the historical background of the current purges and argue that the solution is deceptively simple: We must stop violating the spirit and letter of the First Amendment and return to pre-9/11 notions of privacy and free speech in the digital public square.



Biography


Dr. Kevin Barrett, an American Muslim and PhD Islamic Studies scholar, is one of America's best-known critics of the War on Terror. He has authored, edited, and translated several books, appeared  on Fox, CNN, PBS and other broadcast outlets, and inspired feature stories in The New York Times, Christian Science Monitor, Chicago Tribune, and other mainstream publications. A former teacher of Islamic Studies, Arabic, French, and Humanities at various colleges and universities, he is a regular columnist at the Unz Review, American Free Press, and Crescent International, and a TV and radio pundit on several international channels. His websites are www.TruthJihad.com and http://FalseFlagTrilogy.blogspot.com.
Please log on a few minutes early since you will need time to follow instructions from Zoom.
To join this Zoom meeting, follow this link. If the link does not work, copy and paste it into your browser.
Meeting ID: 995 0053 0764
Passcode: 685483
One tap mobile
+12532158782,,99500530764#,,,,*685483# US (Tacoma)
+13462487799,,99500530764#,,,,*685483# US (Houston)Dial by your location
+1 253 215 8782 US (Tacoma)
+1 346 248 7799 US (Houston)
+1 669 900 6833 US (San Jose)
+1 301 715 8592 US (Washington DC)
+1 312 626 6799 US (Chicago)
+1 929 205 6099 US (New York)
Meeting ID: 995 0053 0764
Passcode: 685483
Find your local number:
https://zoom.us/u/ablcEM9ZDB
This presentation is sponsored by Colorado 9/11 Truth.
Make a Donation to Colorado 9/11 Truth!


Colorado 9/11 Truth exists only with your support. Your donation of any amount keeps us active. Visit the donation page on our website here.
Like us on Facebook
Check out our Facebook page here for current 9/11 information, news, and events.