21st Anniversary Events
Upcoming and Past!
Upcoming Events:
I. On Friday, September 9, Architects & Engineers for 9/11 Truth will host "Forbidden Truth: 9/11 Science at 21 Years," an online symposium about the state of scientific inquiry into the destruction of the three World Trade Center Towers. Details are found at AE911truth.org.
Times: 8:00 to 11 pm Eastern
II. On Saturday, September 10, The Lawyers' Committee for 9/11 Inquiry will present their "9/11 Symposium 2022: Exciting Legal Developments." For speakers and details, see The Lawyers' Committee for 9/11 Inquiry.
Times: 1:00 pm Pacific, 2:00 pm Mountain, 3:00 pm Central, 4:00 pm Eastern, 9:00 pm London, 10:00 pm EU
III. On Sunday, September 11, Richard Gage will host a 9/11 Truth Film Festival. For films and speakers, see RichardGage911.org.
Times: 10:00 am Pacific, 11:00 am Mountain, 12:00 pm Central, 1:00 pm Eastern, 6:00 pm London, 7:00 pm Geneva, 1700 GMT
IV. On Monday, September 12, The Northern California 9/11 Truth Alliance will have an in-person (not online) film festival this year titled, "Why 9/11 Truth Still Matters." The selected films will examine the War on Terror based on the pretext of 9/11. Details are found at https://sf911truth.org.
Past Event:
On Friday, September 3, 2022, Jonathan Cole and David Chandler (both members of Scientists for 9/11 Truth and former board members of Architects and Engineers for 9/11 Truth) were interviewed on the UNLEASHED TRUTH podcast with Mitchell Gerber for this year's anniversary.
The subject was the proof of controlled demolition of the three World Trade Center buildings on 9/11/01.
Jonathan Cole, P.E., explained this proof with his experiments; David Chandler described his measurements of the three buildings as they collapsed. These two approaches complement each other, which is the reason David Chandler and Jon Cole initially got together on the 911SpeakOut.org website.
Collections of their work, talks, and prior interviews can be found at 911speakout.org. Jon also has a YouTube site called PhysicsAndReason.
You can access this interview at https://thepatriotpartynews.com/shows/mitchell-gerber/.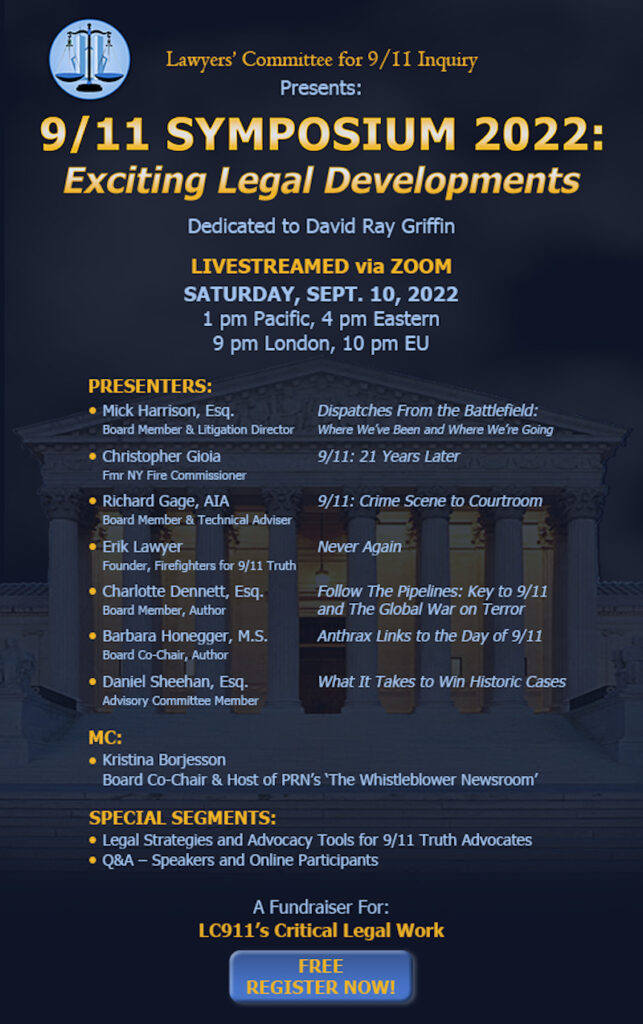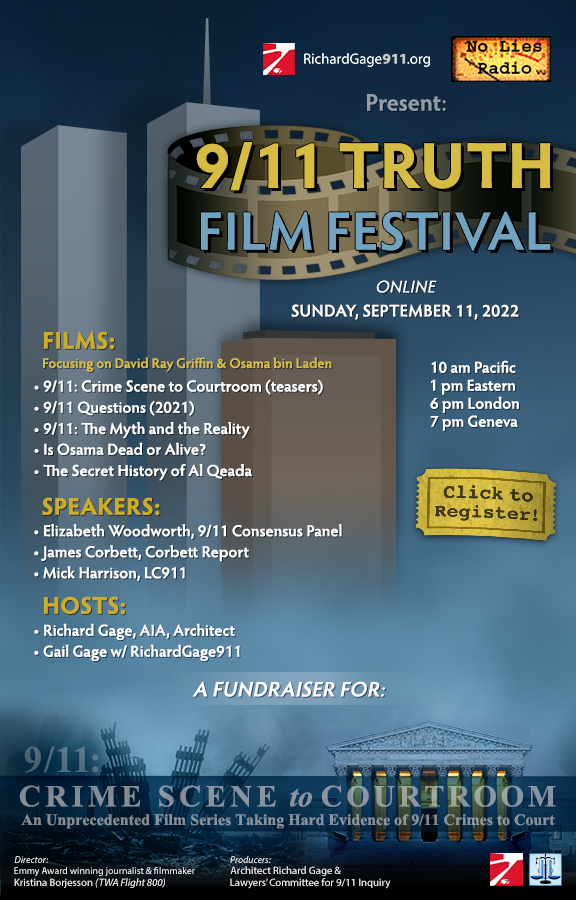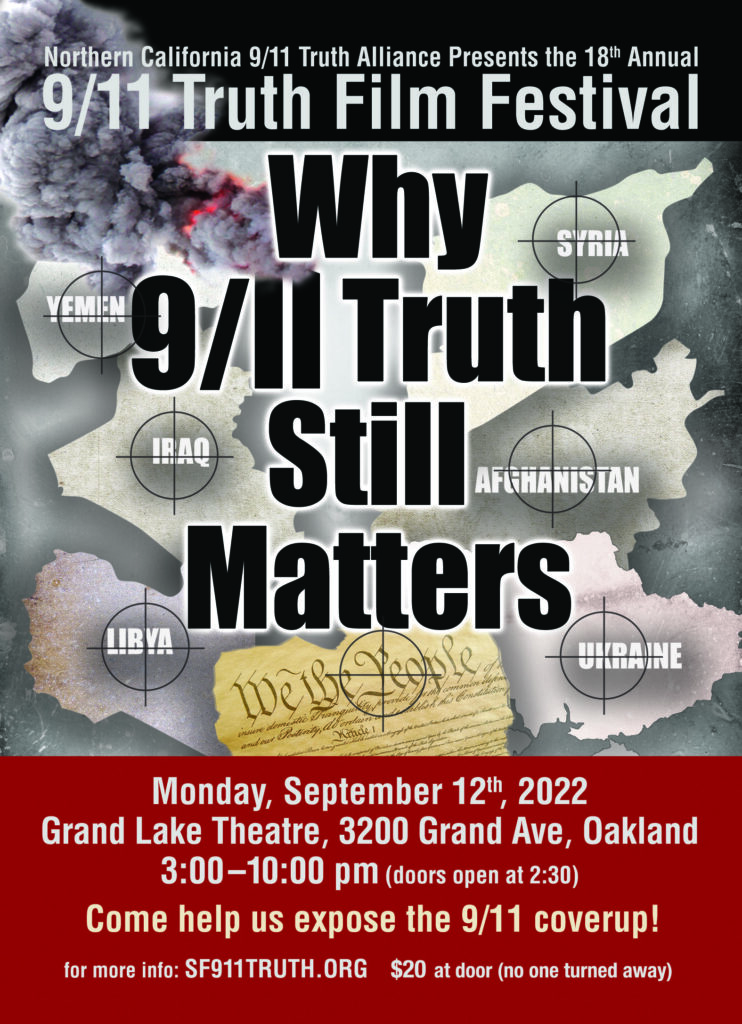 Colorado 9/11 Truth exists only with your support. Your donation of any amount keeps us active. Visit the donation page on our website here.
Like us on Facebook: Check out our Facebook page here for current 9/11 information, news, and events.